7 Things to Do in Sogndalstrand
Sogndalstrand is a beautiful little village located at a corner of south Norway. It is by the sea, and almost as far south you can come in Norway. Back in the days, during the 1800s, Sogndalstrand was an important seaport during the sailing era. Strolling through Sogndalstrand today is like stepping back in time. With restored wooden houses, one after the other, until River Sokna meets the sea. 
But, what do you do in Sogndalstrand? 
Here are seven things to do while you are in Sogndalstrand.
1. BIKE or HIKE on one of the many trails 
In and around the village, there are several marked hiking trails. Something for each taste! Do your bit of research, and pack your bag for a day out! If you are more of a biking person, most sights can easily be done on the cycle. Despite the mountains, it is fairly flat and easy to cycle! So, get on yer bike and start rolling!
2. WALK through the history and culture of Sogndalstrand
There is so much to see and admire along the main street of Sogndalstrand. It is easy to take a step back in time and simply admire life back in the 17th century. To maximise your walk through the center, bring along one of the most knowledgeable people about the history of Sogndalstrand and make the most out of your walk!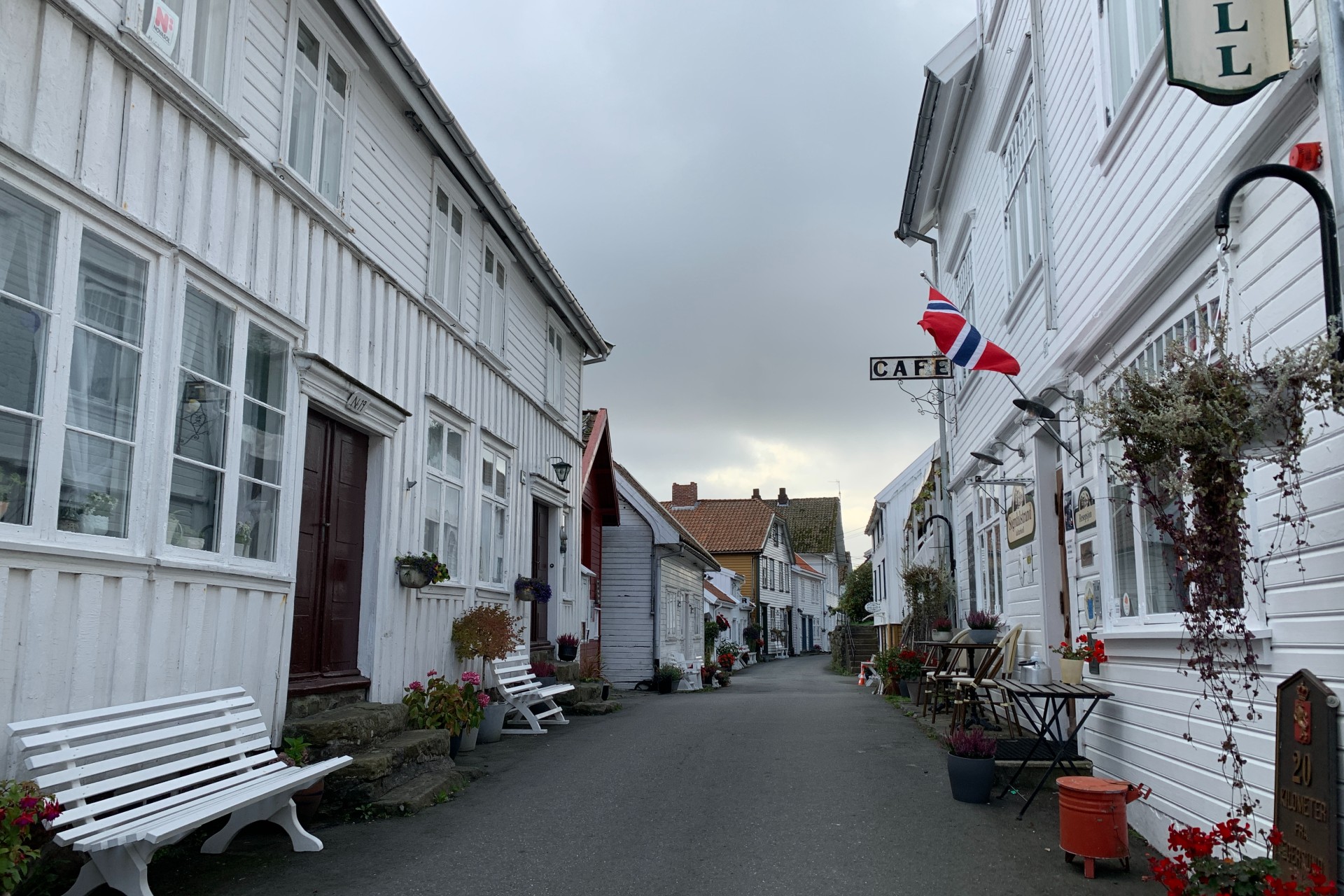 3. GOLF your swing
Of course, Sogndalstrand has a golf course! A tiny one, though. 6 holes, just enough for you to test and to spend a couple of hours on a nice morning. If you are new to golfing, do not worry, you can be accompanied by one of the experts from the local club. So get your swing ready!
4. SWIM in xxx or a DIP in the sea
In Norway, we do not shy away from a swim in a river, lake, or sea. Winter as summer! In Sogndalstrand, there are plenty of opportunities. The River Sokna is flowing along with the houses; the sea is in front of the village. Why not borrow a bicycle and try out the Sanden Badeplass. It's time to cool down!
5. CYCLE to a LIVING museum
Not far from Sogndalstrand, you find Nesvåg. An idyllic settlement where Johnny has established his own living Sea- and Motor Museum! He has been collecting old boat engines for decades, and they are exhibited here. It is not only old engines but also maritime and fishing equipment. Plus, a fishing home from 1883, a tower, and a 57-foot shrimp trawler can be seen! So make sure to stop for a coffee, visit the museum and hear one of Johnny's many stories!
6. BE INSPIRED on a Gallery visit
Sogndalstrand has been the inspiration for many artists through the years. The colors, landscape, and architecture all contribute to why artists find their way to Sogndalstrand. That is also why Sogndalstrand is perfect for its own gallery. Galleri Rosengren is next to the Sogndalstrand Kulturhotell (which also exhibits some of the works in the restaurant). Time to enjoy some inspiring artwork!  
7. SEE the fish jump at sunset
To round up a day, stop by the Hornelands Landhandel (the old store) to get some snacks and walk down to the old man-made molo to watch the sunset and look out for the happy fish jumping in the sea. The sound of the sea and jumping fish as the sun is setting makes you want the evening to never end.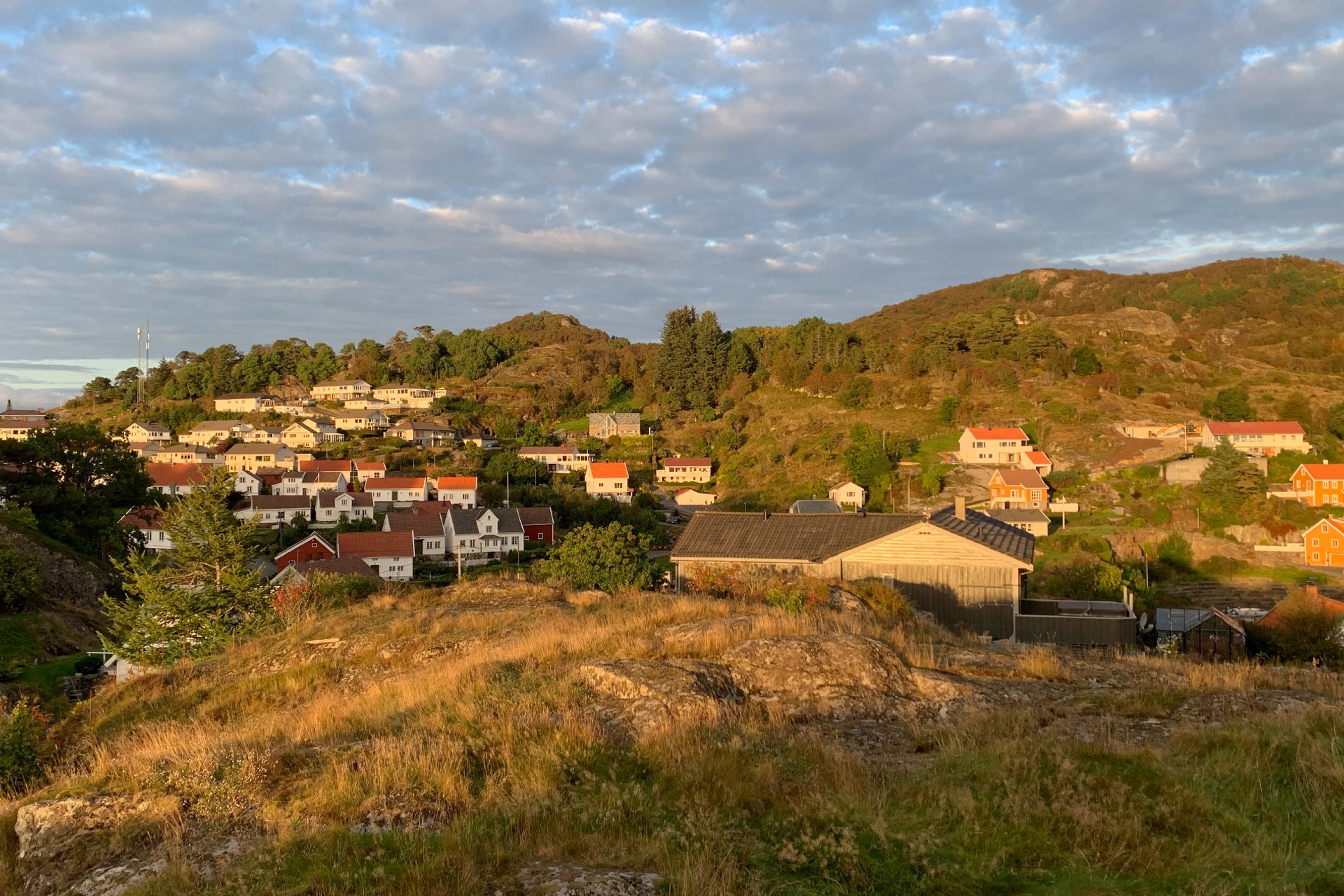 Ready to explore Sogndalstrand?
This part of Rogaland county is worth a visit. You can easily make a round trip, including the amazing drive through Jøssingfjord, and stop at the houses under the mountain cliff. When you arrive, it is time to live slow and be in the moment. Check out our trip to Sogndalstrand here.