A Norwegian Summer Farm Under Water
A Norwegian Summer Farm Under Water: It was the noise and the earthquake-feeling shake that made the locals stop with whatever they were doing. It was like nothing they had heard before. Either the noise nor the immediate silence that followed afterward. The locals got on their way to investigate further. What could have caused it?
Lygnstøylvatnet Lake
It was 26th May 1908, and the noise that they had just heard was a rock slide. A rock shelf from the 1218 meter tall Kneipen Mountain, had fallen and created a crater in the valley below. A valley that each summer was buzzing with life, from the lush forest, the summer farm activities, its people, and animals. The summer farms were Syltad and Norang. 
The slide dammed up the whole bottom of the valley. Slowly it started to fill with water and cover up buildings, bridges, roads, and the forest. The days on the summer farm were gone.  It would no more be fruitful activities by humans, or animals enjoying the summer outdoors. Lygnstøylvatnet lake was there to stay.
The largest rock slide ever recorded in the Hjørundfjord area
As the locals stood speechless watching what had happened, they nodded thankfully that neither people nor animals had been at the farm. It was still spring, and they had not yet arrived for the summer. What they witnessed was the results of the largest rock slide that has ever been registered around Hjørundfjord and Norangfjord, in Norang Valley.
The lake is located in Norangdal Valley, a short drive up from Norang Fjord, a tributary of Hjørundfjord. A beautiful drive through the Sunnmøre Alps, with snow-capped mountain peaks and stunning scenery. A drive that connects two fjords, and completes a road trip in northwest Norway.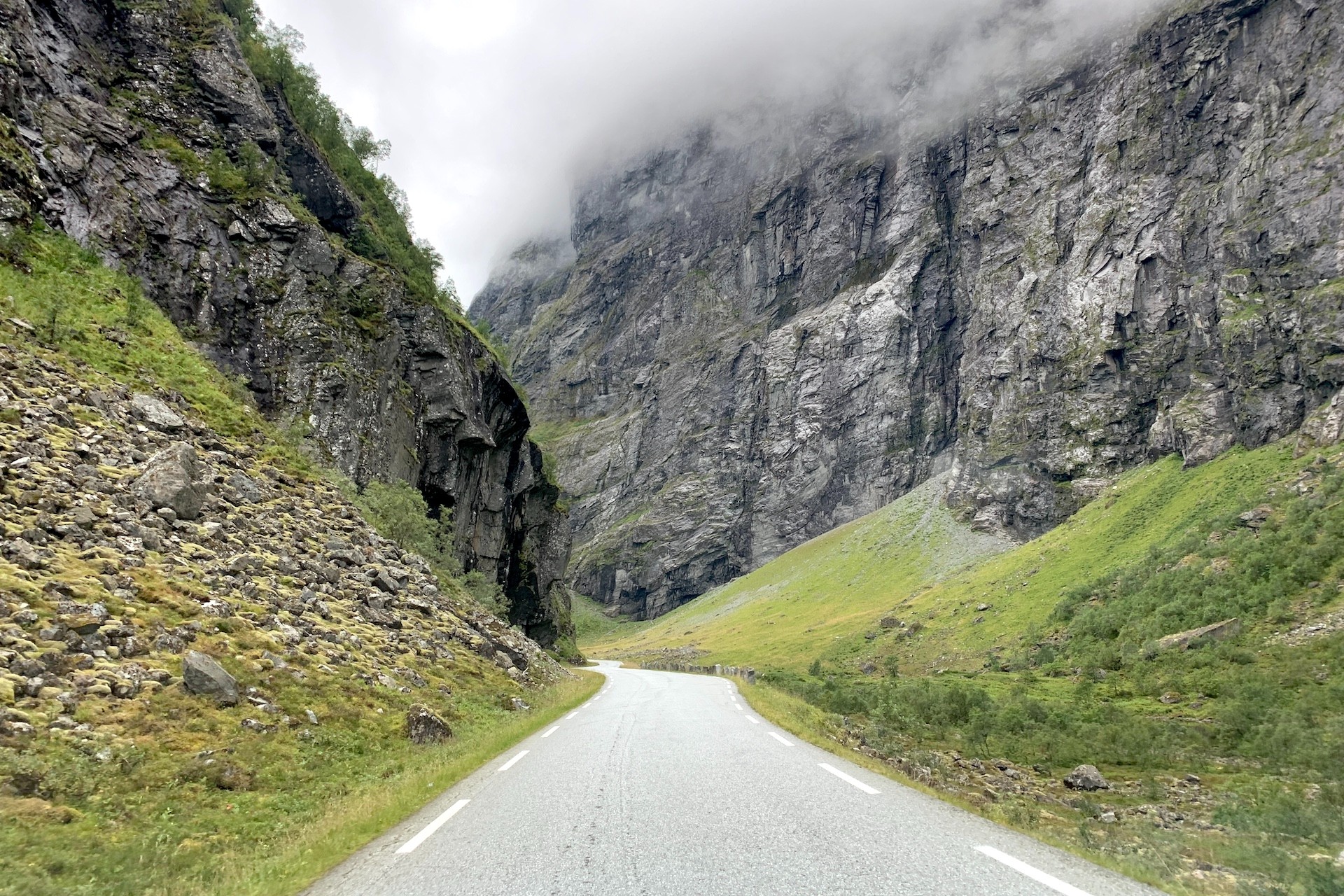 An interesting diving spot
Today the inviting green lake is very famous among divers. They report back that you can still easily see the houses, walk on the path and even check out the forest that is still there, underwater. A young lake, with an interesting history, is ready to be discovered!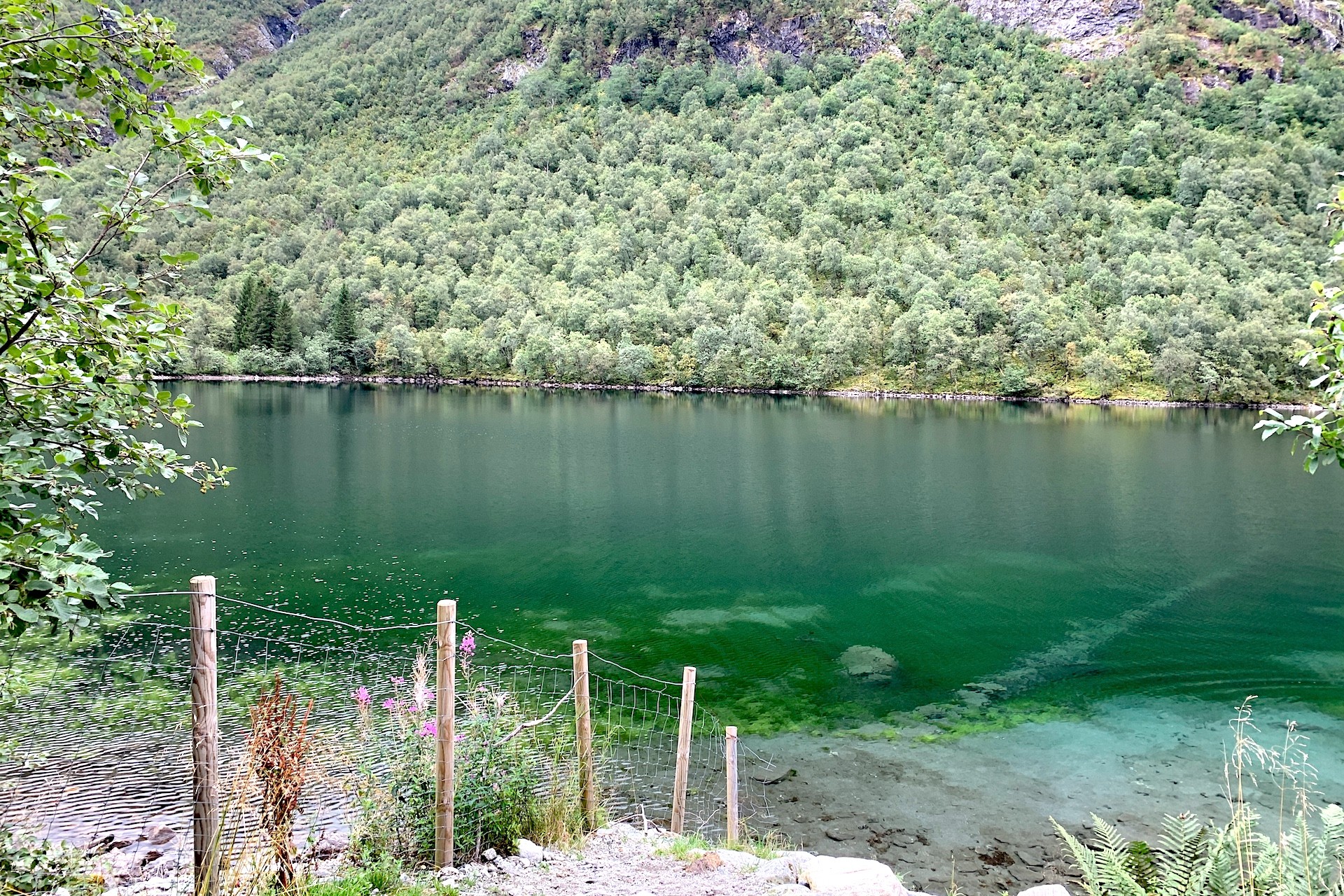 Check out this video, to see and experience with the divers what they see underwater!
Read about the Norwegian Strawberries here.