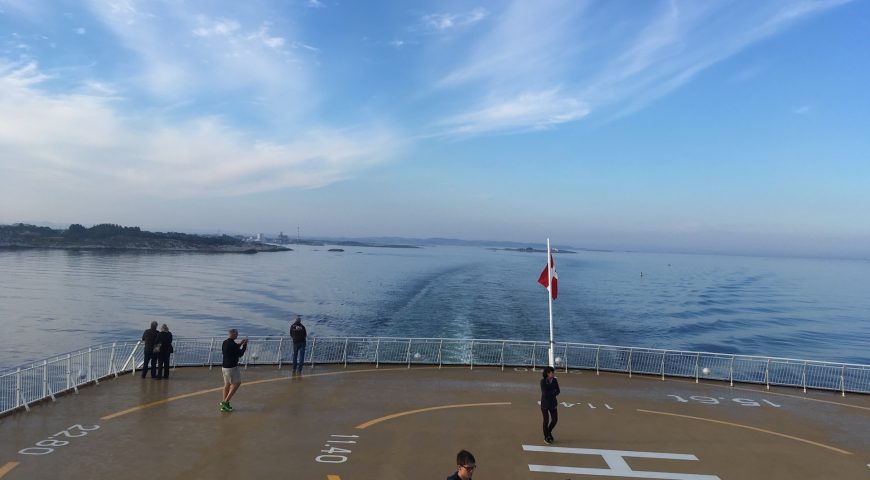 Travel Green to Norway, by Land & Sea
Make the journey to Norway an experience in itself! There are multiple options to travel slow, green and make your contribution to sustainable travel and in return get a joyful experience.
We always advise travellers to choose environmentally friendly options instead of flying. Norway is also a country that requires patience and vast exploration, and entering the country via other routes promotes slow travel!
Here are some facts regarding the potential damage of flying:
Airline emissions are the fastest-growing contributor to climate change 

Airline based carbon emissions have grown 132% in the past decade

By 2050 experts expect carbon emissions to grow 7-10 times higher than 1990 levels 

Aviation accounts for 2.5% of global CO2 emissions. 
With that said, airliners are improving their sustainability by the month, and the previous 12 months have given airliners a chance to focus on building a sustainable future. 
But let's look at some other ways to Travel to Norway via land!
Visit Norway Via Train. 
There is an extensive rail network linking Norway to the rest of Europe and Scandinavia. Although Noway isn't an EU member, it is still part of the Schengen zone, so the nation is incredibly well-connected. 
Furthermore, numerous train journeys are overnight, and you won't waste any precious daytime travelling. Many trains offer exquisite first-class service, but the second class service is top-rated and a great experience.
All of these train journeys are incredible, and that's just four of many excellent trips we haven't listed! All of the trains focus on promoting Green travel to Norway. 

Visit Norway Via Car. 
Norway has borders with Russia, Finland and Sweden. However, you can make your way here via car from anywhere on the European continent. You should expect passport checks on the borders, especially if you enter via Russia. 
Major routes include the European E6 route, heading straight through Helsingborg, Malmö, and Gothenburg in Sweden. Before heading through Southeast Norway.
Alternatively, you can choose the European E8 route spanning Turku, Oulu, and Vaasa in Finland before crossing the Norweigan border. Many travellers will arrive in Norway via campers and choose to camp out on the way to Norway – that's an extraordinary way to welcome yourself to Norway!
Visit Norway Via Bus. 
It is entirely possible to enter Norway via various bus options, and you can cross the border via Finland, Denmark, Russia, and Sweden. Hourly buses are running from Denmark's capital of Copenhagen and Sweden's major city of Gothenburg. 
Moreover, you can find reasonably well-priced tickets if you book in advance. It is often a cheaper way to enter Norway than via plane, and the buses have a strong emphasis on sustainability (which we love!)
Visit Norway Via Ferry. 
It is challenging to beat entering this beautiful country than via the ocean, and there are numerous options. There are frequent ferries between Norway and Denmark, Germany, and Sweden. Plus, many cruise liners make a stop in Norway. 
You can even enter Norway via one of the famous Northern Lights cruises, an excellent way to see the Northern Lights.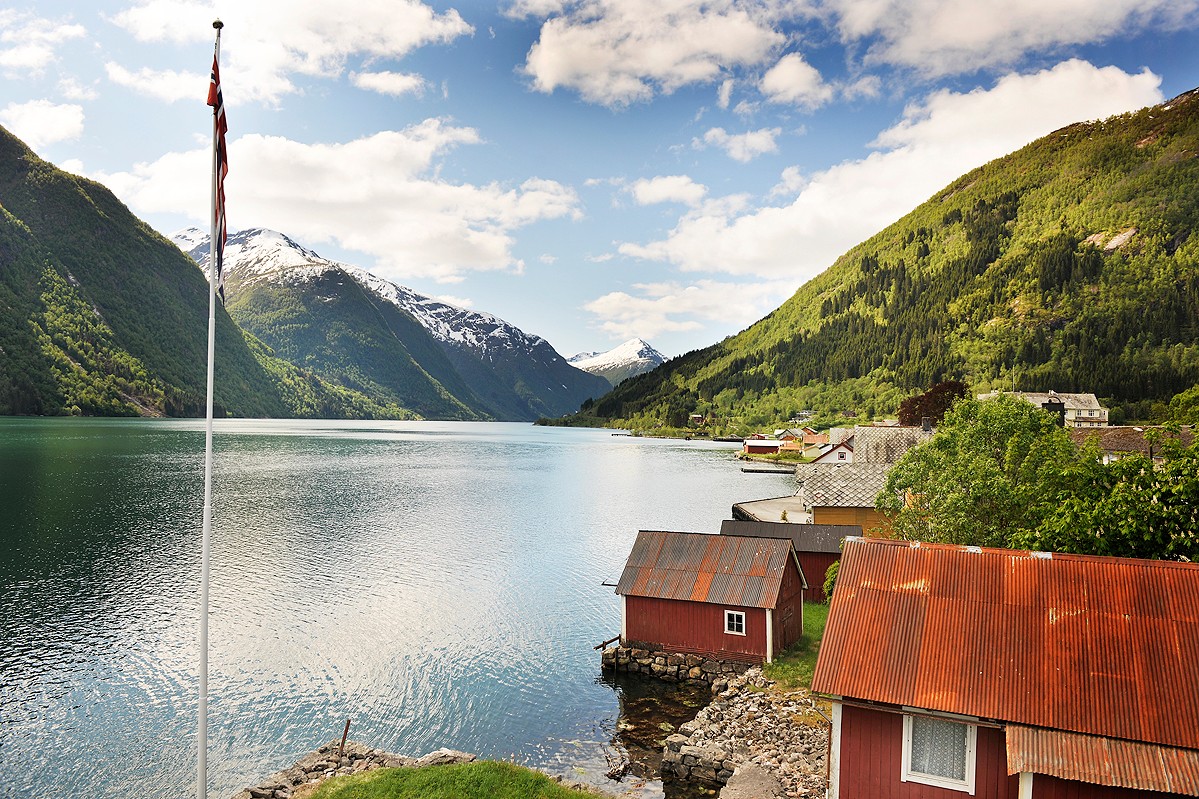 Our emergency partnership with Tourism Declares Climate Emergency 
We decided to partner with Tourism Declares Climate Emergency – a worldwide community of over 232 travel organisations declaring a climate emergency. This partnership strives to ensure the future of travel is based around sustainability and cutting global emissions.
As part of this emergency partnership, the group explores potential ideas to preserve the climate's future, and how the travel industry can help contribute towards the preservation. 
Final Thoughts
Although it can be tempting to fly into Norway, and if it's clear – you'll get some incredible aerial views. It is just as possible to enter Norway via other sustainable routes, and really get to experience the landscape and passing through routes. As soon as you are in Norway, make sure to make the green choices!
Many of these routes offer everything a traveller could dream of, including beautiful views, adventure, and an authentic Norway vacation.