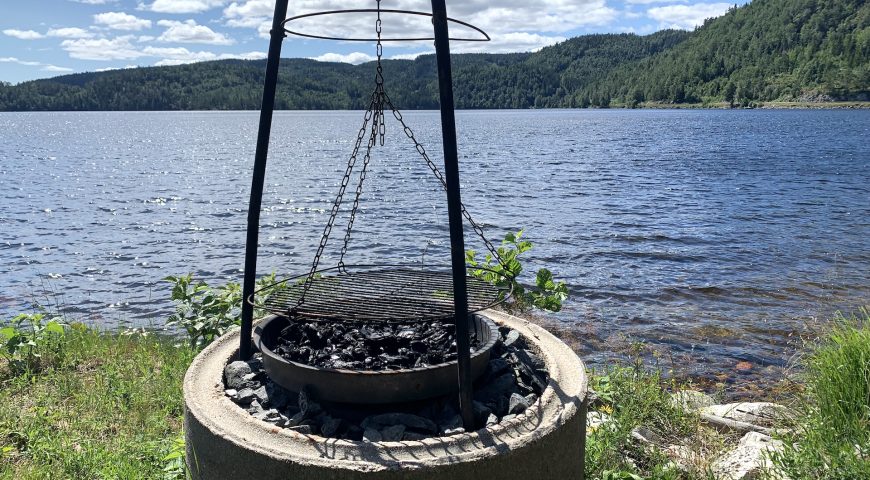 A Summer Day by a Lake in Norway
Norway is blessed with many lakes. Peacefully dotted around the country. You just need to be lucky and know about one, or two! A summer day by a lake in Norway is what many Norwegian relates to when they think about summer holiday.
The silent. The nature. A wild swimming trip. The only sound is the crashing waves from the lake. Welcome to a summer day by a lake in Norway!
Imagine taking time out of your own life. Leave your phone, and disconnect. Wake up your senses. Close your eyes and listen. Feel. Smell. The water is near and inviting. And as you hear the waves from the lake calling your name, it is time to get up and jump into the water. It is fresh. It feels a bit cold on your warm skin as you walk slowly and let the water cover your lower body.
Take your time. Feel alive as you simply let go and fall into the fresh water.
As you walk up from the water. Feel the warmth of the sum as you heading for your packed lunch. Enjoy your home made lunch, freshly brewed coffee and an iced lemonade!
A Summer Day with Wild Swimming
If you enjoy a swim, Norway is the perfect place to visit. We have long, very long, days during the summer. And an evening swim, is a great way to end your day. And prepare for a good night sleep! when you plan for your visit to Norway, your local expert happily tell you where you should go for the best dip in the water? F ex a trip to Southern Coast of Norway, invites you not to only explore what's on shore – but also where you can go for a swim!