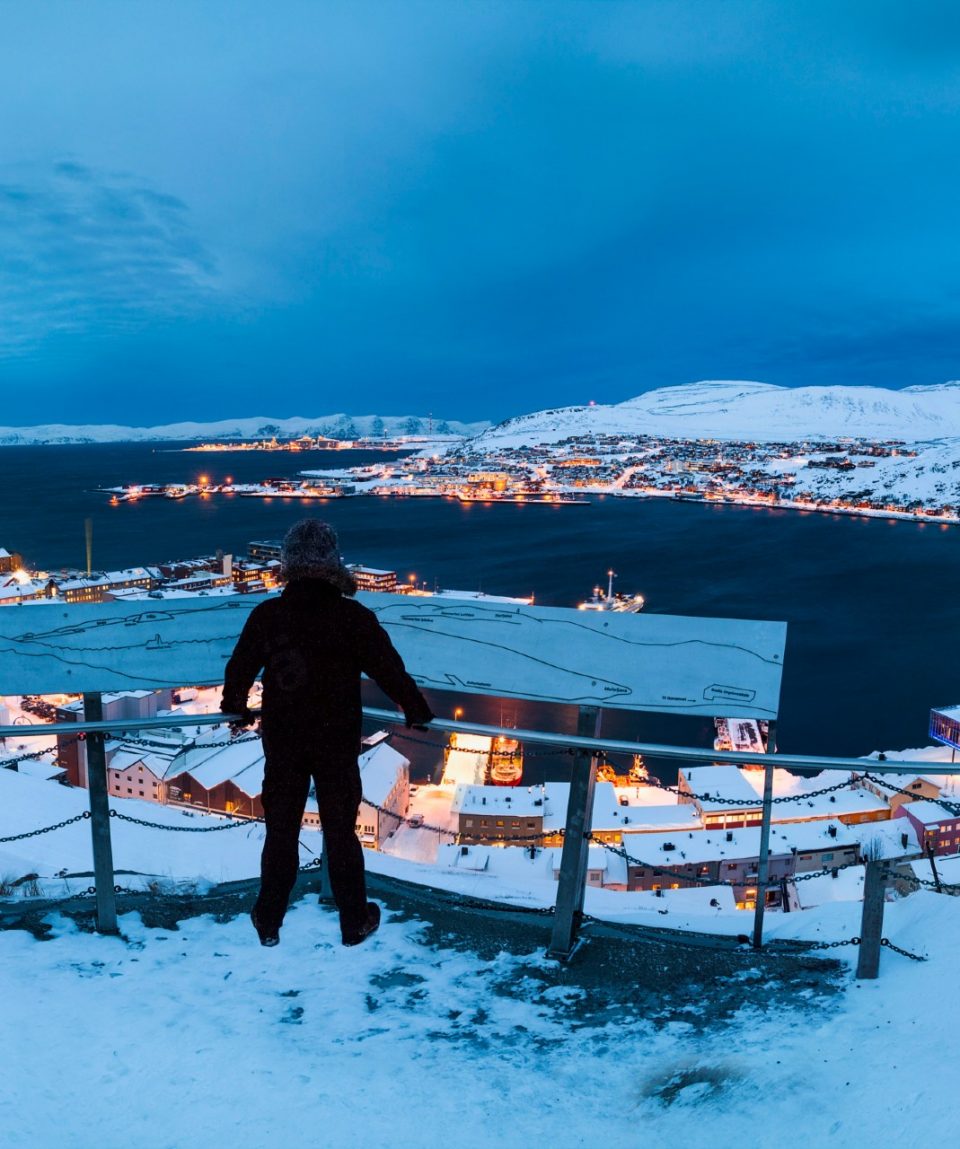 The Ultimate Northern Norweigan Winter Adventure
from
Explore the Arctic during winter. Discover Finnmark's diverse cultures and landscapes. Join local guides on unique winter adventures. 
Get Deep into Local Culture
For many people, exploring the arctic during the winter is the ultimate dream. We understand this, and we've created the perfect Arctic winter itinerary. You'll experience the Northernmost country in Norway and the iconic Northern Lights.
But, also, you'll get deep insight into local culture and how people live in harsh climates, and you'll enjoy a Winter Magic Journey with various different activities along the way.
Then, after all that fun, you'll learn about the indigenous Sami people, and you'll visit North Cape before dog sledding into the wilderness. Now that's a winter adventure, and we can't wait to take you on it!
Winter Magic Adventures Awaits
This journey takes you through Northern Norway's most incredible winter gems by immersing yourself in local culture. Here's what you should expect!
Highlights:
A unique fat bike experience on snowy forest trails
Visit some of the northernmost cities in the world
Experience the top of Europe
Discover Sami culture in Norway's Sami capital
Ride your own dog sled with an experienced musher
Local Travel through Norway's northernmost country
Best time to travel: December – early April
Duration: 10 days/9 nights
Destinations: Alta, Hammerfest, Honningsvåg, Karasjok
The primary mode of transportation: Public transport – bus and cruise
What is included in this tour?
Items that are included in the cost of tour price.
Accommodation w/breakfast, museum entrances, private transfers, 3-hourfat bike trip w/snacks, ice sculpting experience with ice drink included, bus tickets, North Cape winter tour, dog sled day trip w/hot drinks, visit sami reindeer herders w/hot drinks
These are the places you will visit
Click on the place markers to learn more about the places you will be visiting
Day 1

ARRIVE in Alta.

Start your Finnmark adventure in Alta. The nickname "City of the northern lights"  tells about one of Alta's main attractions. But the city has so much more to offer!

Explore the city and the Alta museum, where you can explore the city's history. Then head out of the city to the wilderness lodge. You're in the right place to see if the northern lights show up away from the light pollution.

Day 2

BIKE on forest trails

Get ready for a unique adventure today! Cycling is possible year-round on fat-tire bikes. Alta is actually known as the fat-tire bike capital of Norway. Partly because of its mild and dry climate and also because of the numerous forest trails to explore. 

Local guides will show you the way. Feel the ease of the big tires rolling over the uneven snow-covered ground. Then, take a break and enjoy the warmth around a campfire. 

Day 3

ICE CARVE at the ice hotel

Explore the beauty of winter today. Visit Alta's ice hotel. Each year has a different art theme. On cold days you'll actually be warmer inside the ice hotel than outside!

Awaken your inner artist! A block of ice is waiting to be transformed by you. An experienced ice sculptor will show you the techniques used to create icy works of art.

For a special experience, it's possible to stay the night in the ice hotel. 

Day 4

LOCAL TRAVEL to Hammerfest

Travel like the locals! Take the bus from Alta to Hammerfest today. Take in the views of the mountain plateau, Sennalandet. Then you'll start to see coastal landscapes. 

Hammerfest may be small, but it takes pride in being the oldest city in northern Norway. Many people here say it's also the northernmost city in the world, but this title is highly contested. Take in the quaint city center upon arrival. 

Day 5

EXPLORE Hammerfest

Spend today learning about Hammerfest's past and present. See the Meridian column, the northernmost point of The Struve Geodetic Arc. Today it is a UNESCO world heritage site. Then get the best overview of the city from the Salen mountain. 

End with a visit to the Museum of Reconstruction. Learn about the devastating impact of war on northern Norway. Discover how its people rebuilt their homes and created a new future. 

Day 6

CRUISE to the top of Europe

Wake up early and board a Norwegian institution – The Hurtigruten cruise. Take in the view of the arctic coastline while enjoying your breakfast. 

Disembark in the small town of Honningsvåg. A spectacular landmark awaits! Join a local guide and drive to the North Cape. This majestic cliff has attracted travelers for over 300 years. Look out over the open Barents sea. You feel like you're at the end of the world. 

Day 7

EXPERIENCE coast to inland Karasjok

Take a last walk around Honningsvåg, before boarding the bus heading south. Gaze at the landscapes passing you by. You will see the gradual change from the coastline to the mountain plateau. 

Take some time to explore the village. Karasjok is the Sami capital of Norway and the perfect place to learn about the Sami culture. The number of reindeer is over ten times more than people here! 

Day 8

RIDE with sled dogs

Experience the thrill on a dog sled ride. Travel across the arctic mountain plateau. Ride off the beaten track in untouched nature. Finnmark is home to Europe's longest dog sled race. Your host, Sven Engholm, has won the race several times with his trusty teams of dogs. 

When you are ready for a break, you'll enjoy a hot drink. Sit together around the campfire. Your guide is happy to share stories.

Day 9

EXPLORE Sami Culture

Spend the day with a Sami reindeer herder and his flock. Learn about modern life as a reindeer herder and the Sami culture. See the reindeer in their natural habitat. Be immersed in the experience and learn in an authentic way. 

Make the most of your last night in Karasjok. In the middle of the Arctic wilderness gaze at an incredible starry sky on clear nights. Sit around the campfire and reflect on your Finnmark adventure. 

Day 10

RETURN to Alta

Pack your bags and hop on your last bus this trip. Relax with the view of Finnmarksvidda (Finnmark mountain plateau) passing by your window. Your tour of Finnmark ends here. Maybe you want to stay a few more days