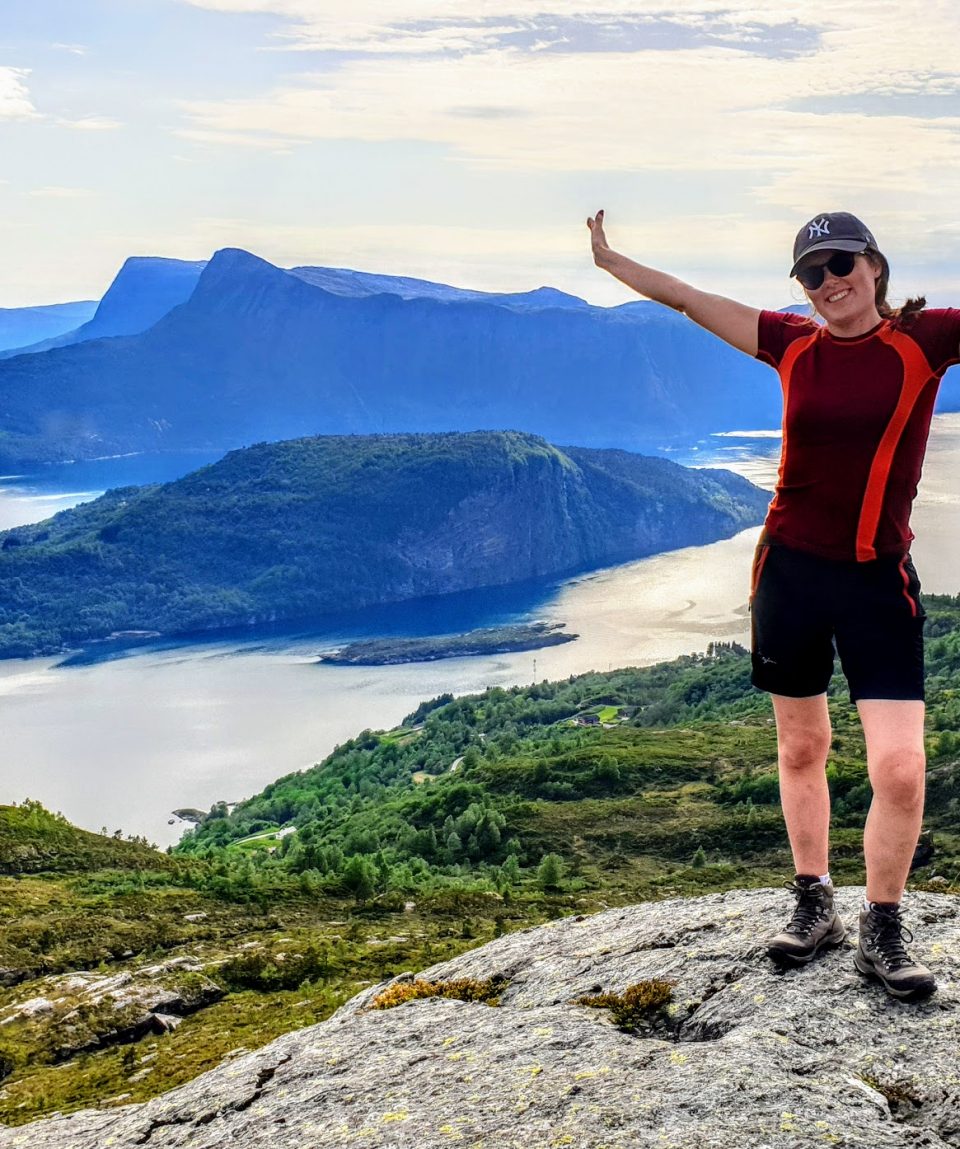 Hardangerfjord Heritage and Hardangervidda Horizon
from
Moments in Hardangervidda & Hardangerfjord in a tour crafted by locals. Unique experiences designed to immerse you in the history, culture, and nature of Hardanger Norway.
Step away from hectic and tired tours.
Enter a new journey.
Hardangervidda & Hardangerfjord.
Explore History. Experience Nature.
Embrace Culture. Crafted by the Locals.
Curated by our local experts, this off-beat Hardangervidda and Hardangerfjord tour is unique. That makes it perfect for mindful travellers. Travellers who want to immerse themselves in the Hardanger Norway experience.
Uniquely, our specialists are local. Each of our guides is born and raised in their region. That means they know about that little restaurant most tourists walk past. Our guides know about the restaurant where the mouthwatering smell of Kjøttboller hangs in the air. The one where you can rest on warm wooden benches with a cold beer and relish each juicy bite.
History in Each Step: From the Sparkling Fjord to the Rugged Mountains
This tour weaves Norway's rich history and culture into a nature-filled adventure. Here is what you can expect: 
Stay at historical places

Learn about heritage and traditions along the fjord

Enjoy the view of Hardangerfjord and Hardangervidda

Hike endless paths on Hardangervidda plateau

Drive scenic roads with stunning views

Explore the charming Bergen with a local guide
Best time to travel: June through September
Duration:  8 Days
Destinations: Hardanger Norway, Hardangerfjord, Utne, Geilo, Bergen,
Primary Mode of Transportation: automobile
What is included in this tour?
Items that are included in the cost of tour price.
Accommodation in historical hotels with all breakfasts

dinner for five evenings

entrances to museums

local expert experience in Geilo and Bergen

transfer to the airport
These are the places you will visit
Click on the place markers to learn more about the places you will be visiting
How to get to Norway
We recommend all of our visitors to arrive Norway overland. Take a look hereon how to trave green to Norway. We are happy to help and guide you as well.
What is not included in this tour?
Items that are not included in the cost of tour price.
Everything thats not mentioned in the inclusions!
Day 1

The Queen of the Fjords Welcomes You

Take in a breath of crisp air as you step outside the airport. Your first day starts with a dramatic drive through Hardanger Norway to Utne. We have carefully selected rest stops where you can enjoy the natural wonders. Prepare to walk behind a waterfall, gaze over a glacier, and glide over the glittering fjord as the sunsets. We top off your evening with a dinner crafted from seasonal ingredients. 

YOU HAVE ARRIVED. Welcome!


Day 2

Heritage in History and Drink

From museums to authentic farm clusters to cider tastings you have a rich day ahead of you! Start with a delicious homemade breakfast. Then wind your way through a region that has been settled since the stone age. Wrap the day up with cider from fruit that has been growing in Hardangerfjord since the 14th century! 

Indulge in the delicious drink reflects on the rich history as the stars begin to twinkle overhead.

Day 3

The Hike to Remember: Hardangerfjord

The breathtaking beauty of Hardangerfjord awaits! Enjoy another delicious breakfast and pack your lunch. Your invigorating trek rewards you with a true immersion in Norway's nature. One where you will see Hardangerfjord tracing the valley floor below you. 

Relish an afternoon of rest, enjoying life along the fjord.

Day 4

Rise from Fjord to Mountains

Feel the thrum of the road under your tires as you drive up from the valley floor to your mountain lodge. Along the way, pause at the rest stops our team as thoughtfully found for you. Here you'll learn about Norway's natural environment, experience the majesty of our most famous waterfall, and maybe even see a wild Hardangervidda reindeer! 

Embrace the expanse of Hardangervidda as you arrive in Geilo.

Day 5

Roam Hardangervidda with a Local

Explore the Hardangervidda plateau, Europe's largest high-altitude plateau. Your local specialist has prepared an experience that is truly off the beaten track. Here you will find diverse fauna and birdlife. But, our beautiful park is best known for its wild reindeer. 

Enjoy the warm crackle of the fire in the lodge while you ponder the local stories and wilderness survival tips you learned today. 

Day 6

Wind Through Hardanger Norway to Bergen

Prepare yourself for majestic vistas as you drive toward Bergen. Our team has crafted an itinerary of rest stops with impressive views and picturesque places to stretch your limbs. Watch the mountains rise above you as the twinkling lights of Norway's largest cities wink into view. 

Lounge in your cozy lodgings or adventure into the city once you arrive.

Day 7

Customized and Private Tour of Bergen with a Local

Prepare for a morning like no other. Your guide, who was born and raised in Bergen, will find the right tour for you based on your interests! Their tour can include local secrets, stories, and places not often shared with tourists. 

In the afternoon, explore on your own, or grab a takeaway coffee and do some people watching from the famous "Bryggen i Bergen" the wharf of Bergen.

Day 8

A Fond Farewell to Your Hardangervidda and Hardangerfjord Tour

Enjoy your last moments in this beautiful city with a leisurely breakfast, neighborhood stroll, and perhaps a little shopping before you head to the airport to leave Hardanger Norway. 

Or, maybe you want to stay a few more days?