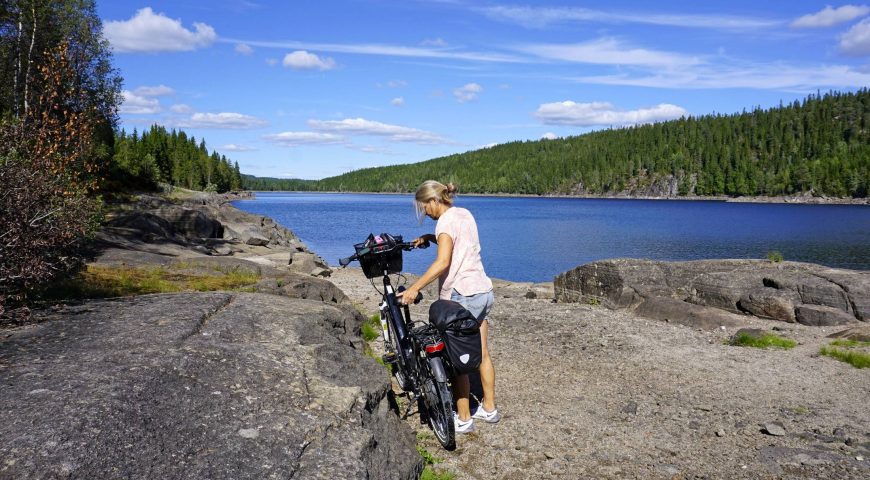 The white towns of Southern Norway
There are not many more beautiful places on the planet than Norway's Southern Coast! 
You can find gorgeous white Wooden houses mixed with dog roses and picket fences. Southern Norway is a trendy destination for domestic travellers and international travellers from every world corner. 
During the summer months, the white-painted southern villages are idyllic and unspoiled, and there are endless stunning coastal views from the restaurants and bars dotted along the coast. Many people refer to these towns as pearls on a string and it's not hard to see why! 
Sørlandet – otherwise known as the Southern Coast – is the epitome of fantastic local travel!
Here are some of the most unmissable towns on the Southern Coast 
Risør
Would you love to visit somewhere that oozes authentic Norweigan culture? If so, you'll love Risør because of its endless wooden houses. Did you know locals named Risør "Trehusbyen" in Norwegian, translating to The Wooden House Town? Very telling of the town's gorgeous architecture!
Risør dates back centuries, and Risør has always been a famous sailing town. Moreover, the town includes several must-see white houses, and these include:
Solsiden 8: If you're looking to visit one of the cities most authentic late-empire-buildings, you must see Solsiden 8. The comprehensive history always impresses the thousands of visitors who come every year!
Risør church: Thankfully, this gorgeous church – dating back to 1647 – wasn't burnt to a crisp during Southern Norway's great fire. So, you can see the church in all its glory today!
Torvet 1: Torvet 1 is one of the area's listed buildings, and although flames engulfed the building in the great fire, locals rebuilt it to its glory today!
Arendal 
Visitors who come to Arendal always adore the coastal views and the opportunities to explore via boat, bicycle, and foot! The town oozes fun activities, including swimming, deep-sea fishing, and kayaking. 
Moreover, travellers can take a short ride across to Merdø island, where you'll find zero cars, lots of nature, and the ultimate place to sit and relax! But, summer is a great time to enjoy the Laid back life!
With that said, you should also check out the excellent hiking opportunities, where idyllic winter views bless all hikes during the winter months! Oh, and we couldn't forget to mention the ice rinks – perfect for ice skating with family and friends!
Grimstad
White houses, narrow streets, and incredible nature – that's what Grimstad will bless you with! Furthermore, central Grimstad offers cosy, quaint shops and delicious eateries for all taste buds.
Summers are ideal for those looking for multiple events, including beach events, museum activities, and outdoor parties or festivals. Grimstad offers something to do for people of all ages, and it remains a must-see!
Lillesand
You'll find Lillesand just 20 minutes east of Kristiansand, and visitors refer to the city as the charming younger sibling between the two! Of course, all travellers cherish the endless white houses and relaxed coast vibes!
The city has a gorgeous surrounding archipelago, where you'll find outstanding scenery. The most popular is the Blindleia archipelago – offering tremendous open-air activities, coastal scenery, and hiking opportunities.
Tvedestrand 
When you wander between Tvedestrand, you'll feel like you're in heaven. Endless bookstores, cobbled streets, and restaurants surround Tvedestrand, and you're never far away from a delicious local restaurant. Did you know that ever since 2003, Tvedestrand has been an international book town?
If you visit during the summer months – you must check out the Regattas and Coast Culture Week; you'll find exquisite cultural activities and superb concerts.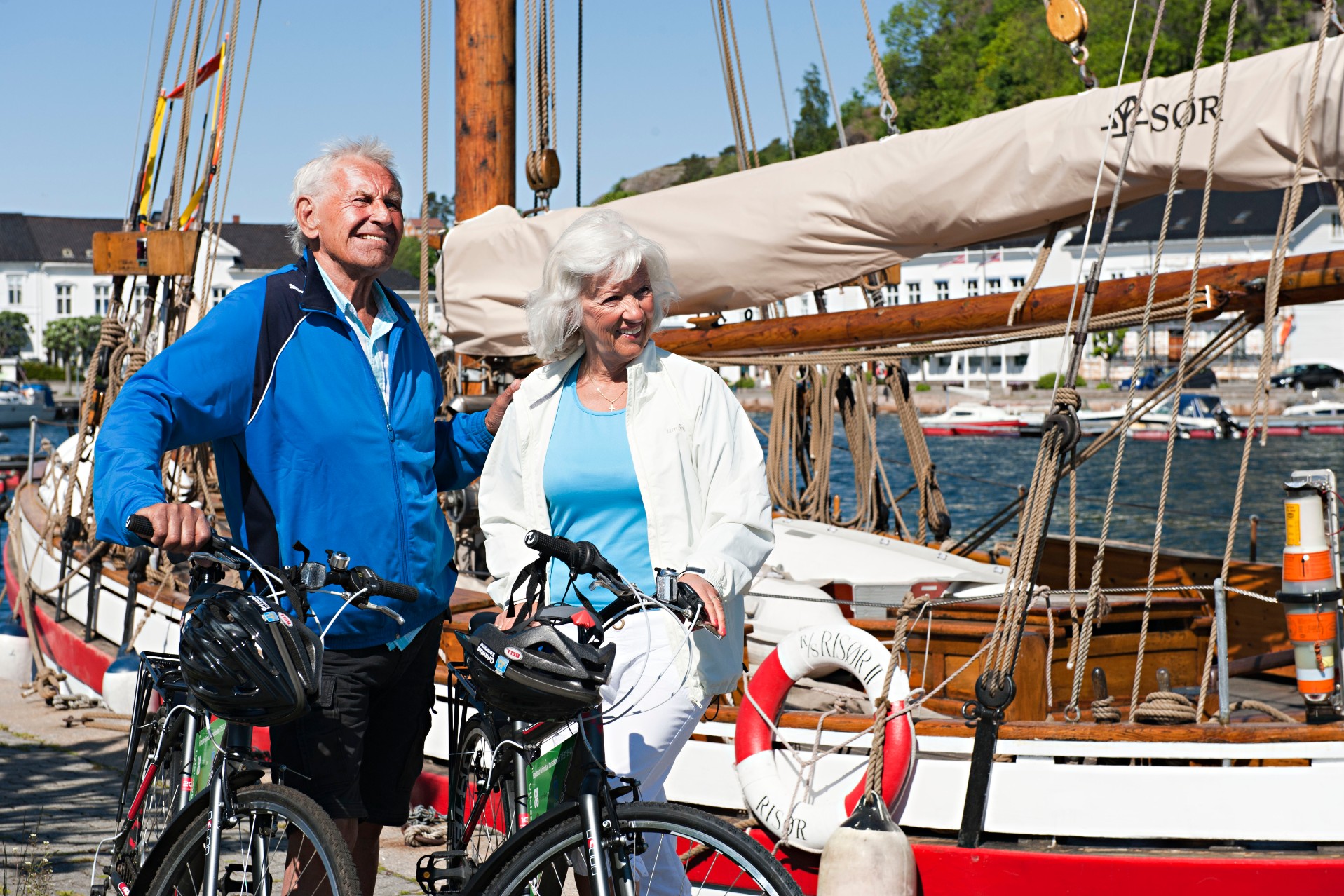 Final Thoughts
If you're visiting Norway – regardless of the time of the year – you must check out the beautiful white towns of Southern Norway.
It is one of Europe's genuinely scenic areas, and the coast offers some of Norway's most authentic history, culture, and heritage – it's no wonder so many people visit!
We recommend that all visitors take their time to enjoy the town's gorgeous scenery and engage in Slow travel, which's the most sustainable yet fulfilling way to enjoy this stunning town!